Measure the color before wash







Wash / Clean test material







Measure after wash, 1000+/day







Measure the color after wash







Also Measure Hard Surfaces






Measure Any Size Inhomogeneous Areas
For laundry detergent (washing powder) or hard surface cleaning improvement, our instruments give researchers the data they need. The inhomogeneous results from laundry, dish wash or scrub testing tiles can easily be quantified with our instruments. New product formulation development or running performance tests is done in half the time needed compared to a traditional spectrophotometer.
With the help of market specialists, we have improved our software over the last a decade to better evaluate home care products.
---
Laundry care
Get a lot of work done fast..
20 stains per test material.
2400 stains measured per hour.
19,200 stains measured in an 8 hour work day.
With multispectral imaging instruments you can measure the hole image in 1 scan.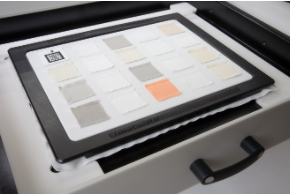 We work close together with soiled stain manufacturers around the world and provide specific accessories to quickly measure test materials.
Color fading, textile color stability or pilling tests
Measure large areas to test for color fading, pilling or textile color stability.
Export your data to Excel or other 3th party software for further processing.
---
Hard surface cleaning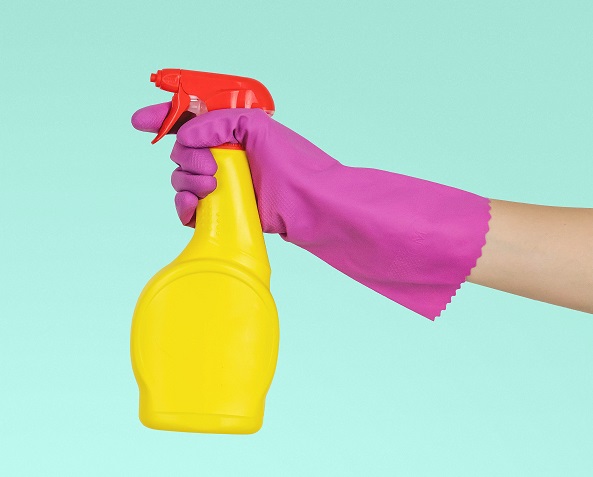 Our instruments give you the ideal tool to quantify the results from Dishwashers, scrub tests, bathroom or general purpose cleaning products.
---
Scrub tests are used to simulate everyday wear and color loss of hard surfaces due to wet or dry scrub abrasion.
Dishwash detergents or Dishwasher testing
---
Mach5+ instrument
The Mach5+ is a multi spectral imaging instrument. It scans a large area and gives you industry standard L*,a*,b* and X,Y,Z data of your products.
Click this link to see the Mach5+ product page for more detail
---
We are happy to advice you how color measurement can help you in the Home Care Industry.